Close
Traumboy
Daniel is a sex worker. In the solo performance Traumboy he reports on his experiences as a male prostitute. Without shame, honestly and interactively.
Traumboy questions the double standards of our capitalistic and hypersexualized society. The focus on male prostitution allows to evade the customary narrative about exploitation and suffering of vulnerable women and addresses more subtle power relations.
The performer's body turns into a projection surface for fears, fantasies and contra- dictions. He slips into different roles that he plays for his customers – or for the audience? With this ambiguous self-staging the spectators are challenged to scrutinize their sexual ideals and to take a close look at the sexual being that they consider themselves. Are the boundaries in your mind where you expect them?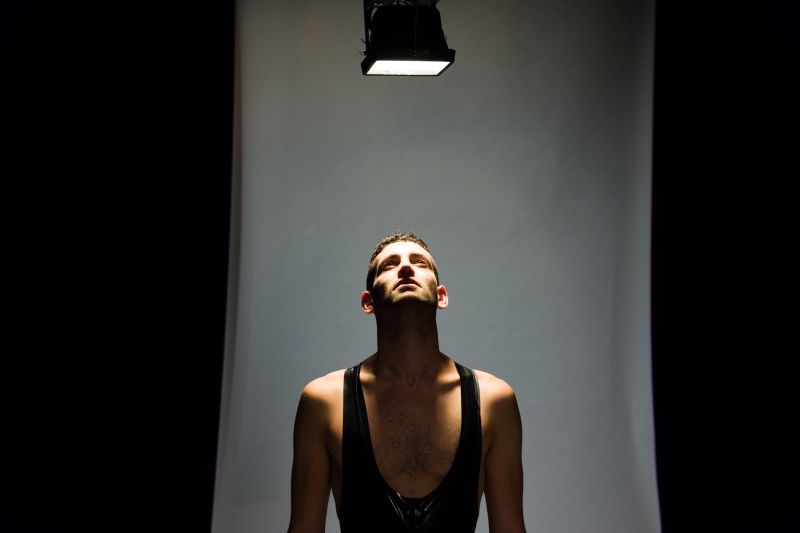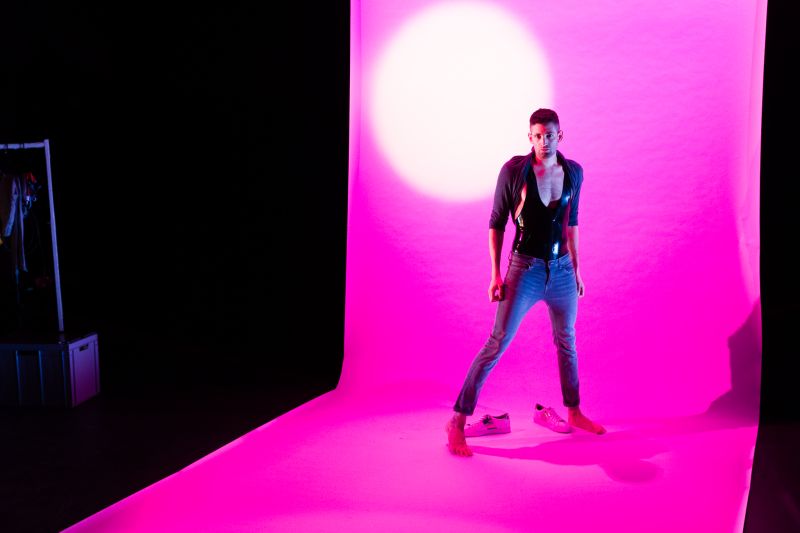 Credits
CONCEPT / PERFORMANCE: DANIEL HELLMANN
DRAMATURGY: WILMA RENFORDT
OEIL EXTÉRIEUR: IVAN BLAGAJCEVIC
SET & COSTUME DESIGN: THERES INDERMAUR
SOUND: LEO HOFMANN
LIGHT: GIOIA SCANZI
PRODUCTION MANAGEMENT: DANIELA LEHMANN
TOUR MANAGEMENT: FLORENCE FRANCISCO
TRANSLATION: MELANIE JAME WOLF
A production by 3art3 in co-production with Gessnerallee Zürich and Festspiele Zürich
Supported by Stadt Zürich Kultur, Fachstelle Kultur Kanton Zürich, Pro Helvetia Schweizer Kulturstiftung, Migros Kulturprozent, Nestlé Fondation pour l'Art, Schweizer Tanzarchiv - Preis für Videodokumentation, wpZimmer Antwerpen
Presented at Sélection Suisse en Avignon 2016 and Swiss Selection Edinburgh 2019
---
Press
Traumboy: Sex worker turns his life into a play on laws, prostitution and men, The Independent, Kashmira Gander, 22.03.2017
Ich will dieses Risiko eingehen, Interview mit Der Bund, 13.05.2016)
Et si c'était vrai..., Le Bruit du Off, E Spaé, 16.07.2016
Des artistes suisses à la conquête d'Avignon, Le Temps, Alexandre Demidoff, 05.07.2016
Traumboy von Daniel Hellmann in der Gessnerallee, SRF, Kultur Kompakt, 16.06.2015